Things To Do This New Year Eve in Delhi
21 December , 2018
By : Swapnil
Comments: 0
If you live in Delhi or happen to be in Delhi on this New Year's Eve – Kudos.
Delhi is the best place you want to be on this magical night.
There are lot of interesting things one can do in the capital city. Don't believe me?? Okay what if I told you – UNESCO agrees with me.
Yes Delhi is the only city in the world to have 3 UNESCO world heritage sites within its boundaries.
The city will never fail to amaze you- It is full of places to have fun with your family, friends and your sweet heart. It is full of bars, café and restaurants that you can visit. Here is a list of places you wanna be on the night before your new year resolutions kick in.
=
New Year's Bash 2019
-
if you are a party animal you are welcome to be at 2018's grandest new year eve party. Celebrate your new year with none other than Hardy Sandhu who would be performing live for you.
Not only him ,Emcee Priyanka Bhalla would be joining you that very evening.
You don't want to miss the live stations showcasing cuisines of old Delhi, barbeque – oriental and western. Also they have the beverages of your choice.
This could be everything you ever desired- All this for just Rs-11999 per couple. For additional price of just Rs 7999 you can book yourself the most luxurious and comfortable room and enjoy the sumptuous breakfast buffet. Sounds like the perfect new year fantasy right???
Date- December 31
Time- 8 pm
Venue- The Leela Ambience Convention Hotel, Delhi.

= Lodi Gardens-
If you are a picnic person – pick your sandwich baskets and teapots and head on to Lodi Gardens. Enjoy your winter afternoon away from the hustle and bustle of the city.
The entry to these green premises is totally free.
Even if the place gets too crowded you can always check out the gardrn of 5 senses.This place needs no introduction- its widely famous for its ability to stimulate every sense.
= Dilli Haat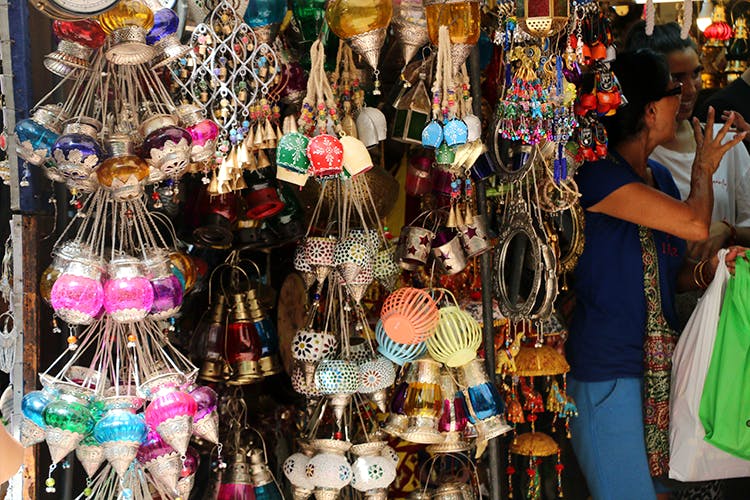 If you are shopalcoholic then this is the time to satisfy your shopping bug without any regrets. Make a list of things that would complete your wardrobe collection. Once done- get your shopping boots on and head to Dilli Haat. If you are looking for making luxurious purchase, you are always welcome to visit the kings of the many princely malls all around the delhi.
=
EMM Singles party


Did you know to find love this New Year is easy?
Experience the New Year ZING!!!!! Celebrate your New Year EMM style surrounded by joyful and optimistic spirited people.
Yes, we have a New Years party exclusively for singles with booze, music, magic and lots of mastiiiii in absolutely safe environment. (Did we mention UNLIMITED DRINKS and UNLIMITED FOOD ??)
Don't hold back any of the inhibitions and lose yourself in this New Year Wave.
Be yourself- Enjoy being YOU.
Raise glasses to the coming New Year and allow yourself to build a Love Story which can last FOREVER.

=Emm couples party

Are you dreaming of something different this New Year? We know you do.
Well you don't want to sit this one out-- EaseMyMatch is throwing a couples party on New Year's Eve and you all are invited.
Join us for a New Years party lets welcome 2019 together with good food, booze, music and a lot of MASTIIII.( Did we mention Unlimited Food and Drinks???)
Celebrate New Year with your Valentines-hold them close as you bid farewell to 2018 and raise a toast to the upcoming year Bring your crushes to the bash and let the love-filled environment do the talking- let the magical night work wonders for you.
Tickets (per couple)- Rs 6000/-
For early birds ( Book Tickets before 5 December 2018) Rs 6500/-
Book Tickets From 6th December 2018 to 15th December Rs 7000/-
Book Tickets after 15th December
Come and join us in the romantic and fun-filled evening with your loved ones.
Experience fun, food drinks and lot more with the perfect ambience

= House Party
If you are an introvert who prefers to stay at home- don't worry we got you covered too. You can host an incredible party of your own.
Rent video game consoles and some games and let the geeks do what they do the best- Have fun.
Rent a projector and invite friends over for a horror movie night.
You can class your party by get booze from the neighbourhood wine shop.
=Hauz Khas Village
Recreate old times with your old friends accompanied by good food and lot of booze.
Hauz khas is the most famous party spot with fun places to offer you best services and good time.
If you ever been to Hauz Khas Village on a normal day you can only wonder what it would look like to be there on the End of year.
= Long Drive from Rashtrapati Bhavan to India Gate
How many of you recall that ride from Rastrapati Bhawan to India Gate?
If you truly wish to see Delhi in its full glory- you want to take a look not only at the India gate which is lit up to mark the turning of the year.
Also as you drive down the lanes the ceremonial lighting colouring every building along the way would remind you how stately Delhi really is.